Working Papers - nccr-on the move
Working Paper #13 - 2017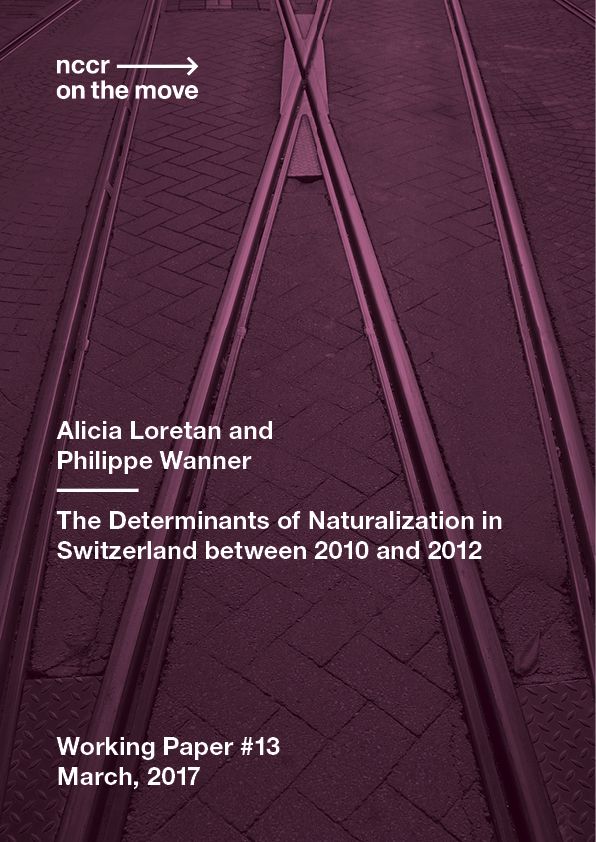 Alicia Loretan and Philippe Wanner
The Determinants of Naturalization in Switzerland between 2010 and 2012
---
Working Paper #12 - 2017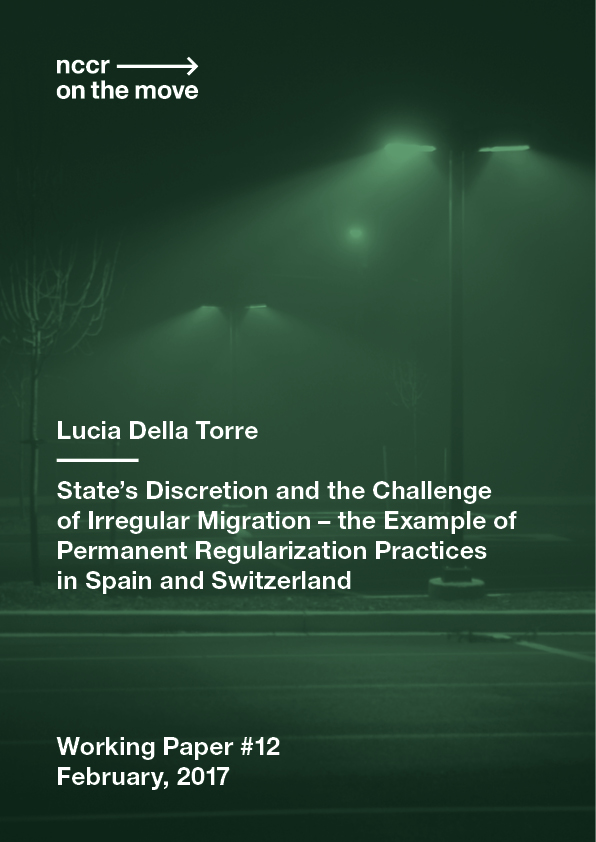 Lucia Della Torre
State's Discretion and the Challenge of Irregular Migration – the Example of Permanent Regularization Practices in Spain and Switzerland
---
Working Paper #11 - 2017
Daniel Auer
Language Roulette – The Effect of Random Placement on Refugees' Labour Market Integration
---
Working Paper #10 - 2016
Lorenzo Piccoli
Left out by the State, Taken in by the Region? Explaining the Regional Variation of Healthcare Rights for Undocumented Migrants in Italy, Spain, and Switzerland
---
Working Paper #9 - 2016
Liechti, Fabienne, Flavia Fossati, Giuliano Bonoli and Daniel Auer
The Signaling Value of Labor Market Programs
---
Working Paper #8 - 2016
Zschirnt, Eva
Revisiting Ethics in Correspondence Testing
---
Working Paper #7 - 2016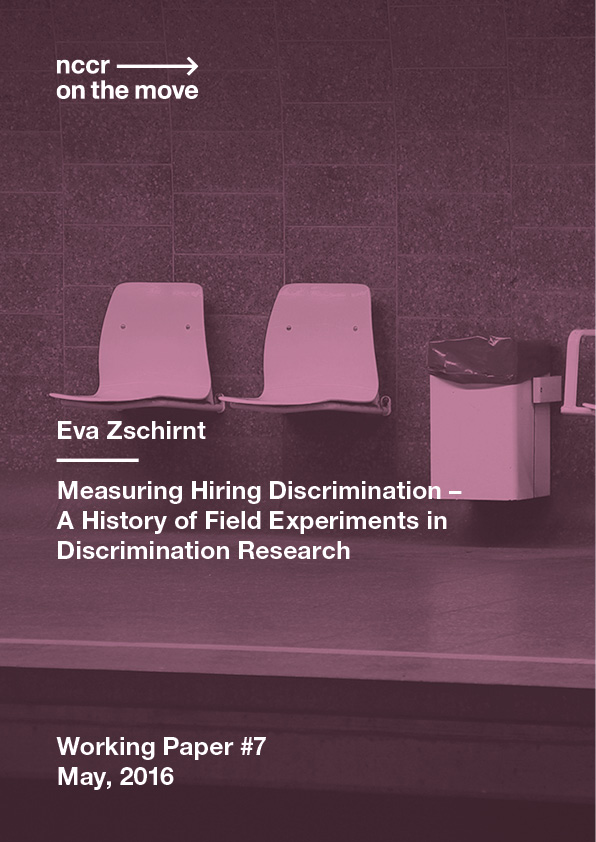 Zschirnt, Eva
Measuring Hiring Discrimination – A History of Field Experiments in Discrimination Research
---
Working Paper #6 - 2016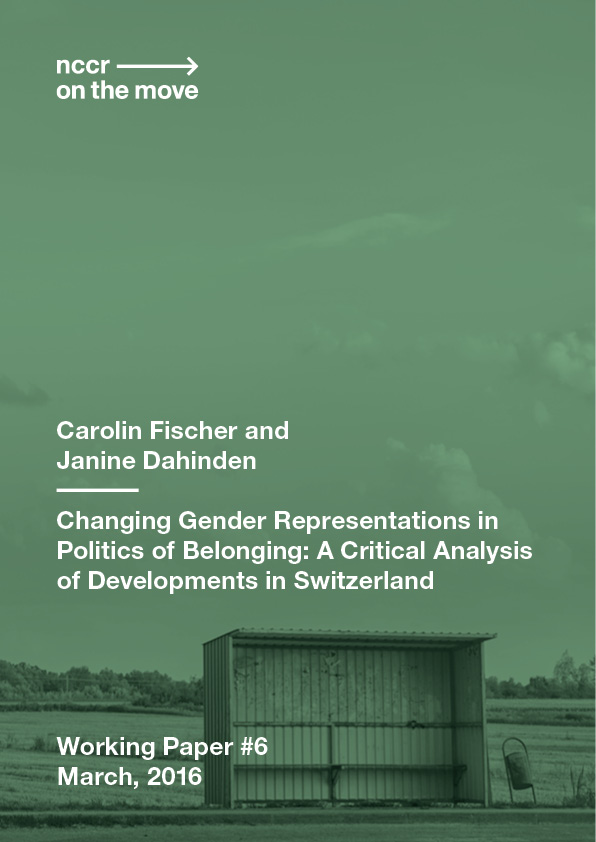 Fischer, Carolin and Janine Dahinden
Changing Gender Representations in Politics of Belonging: A Critical Analysis of Developments in Switzerland
---
Working Paper #5 - 2016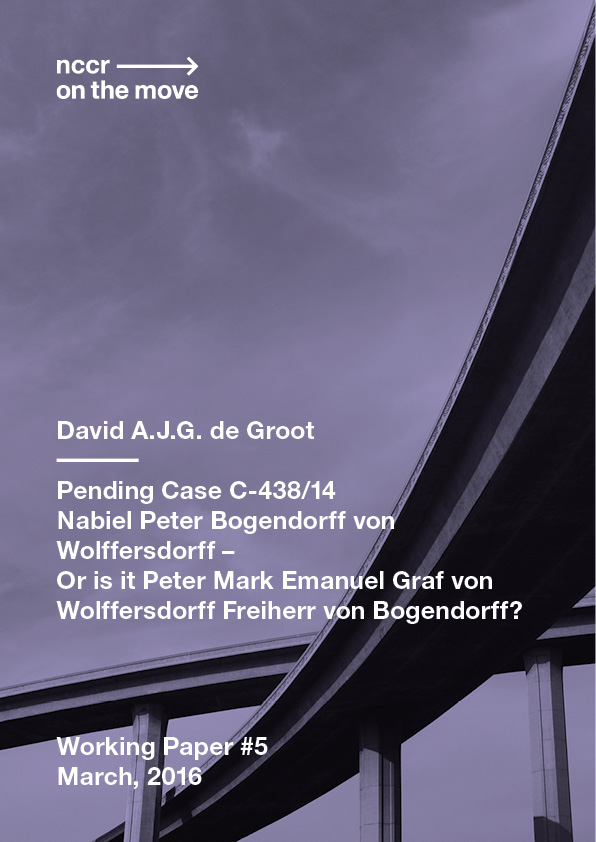 David A.J.G. de Groot
Pending Case C-438/14 Nabiel Peter Bogendorff von Wolffersdorff – Or is it Peter Mark Emanuel Graf von Wolffersdorff Freiherr von Bogendorff?
---
Working Paper #4 - 2016
Bauloz, Céline
Blurred Lines: Migration and Mobility in EU Law and Policy
---
Working Paper #3 - 2016
Baycan, Esma
The "ideal / Non-ideal Theory" Distinction Applied to the Social Justice Debate Beyond National Borders: European or Global?
---
Working Paper #2 - 2015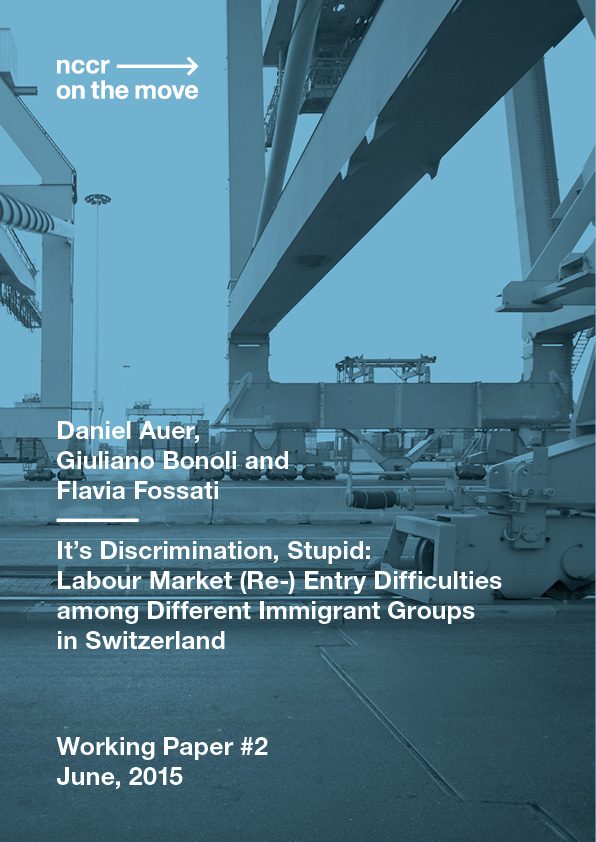 Auer, Daniel, Giuliano Bonoli and Flavia Fossati
It's Discrimination, Stupid: Labour Market (Re-) Entry Difficulties among Different Immigrant Groups in Switzerland
---
Working Paper #1 - 2015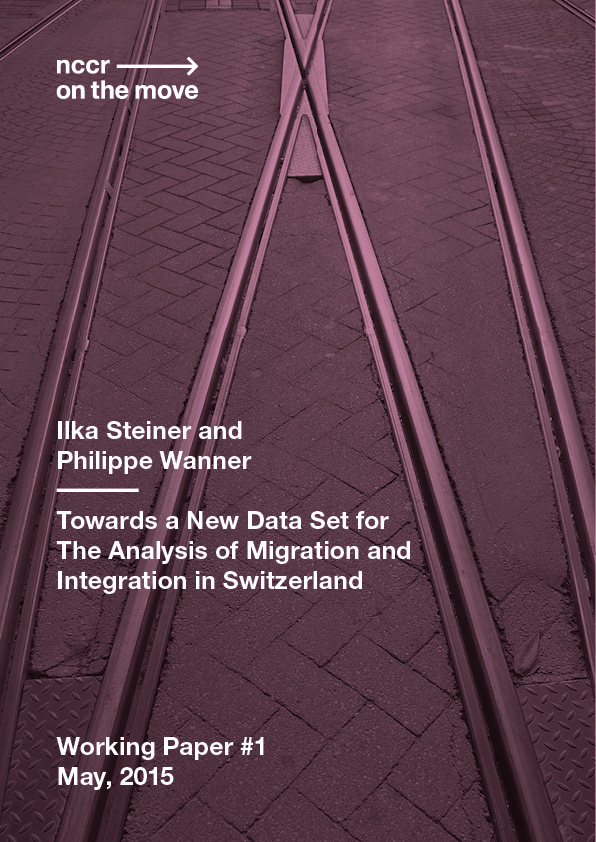 Steiner, Ilka and Philippe Wanner
Towards a New Data Set for The Analysis of Migration and Integration in Switzerland