SFM - Swiss Forum for Migration and Population Studies
News
Simon Mastrangelo : RTS Tribu, 26.08.2020
"Que signifie émigrer pour les personnes qui le vivent? Comment les migrants donnent-ils un sens à leur parcours? Comment gardent-ils espoirs dans des situations souvent difficiles? Nous recevons lʹanthropologue Simon Mastrangelo qui a suivi le parcours de Tunisiens sans-papiers en Europe. Il a publié son étude dans lʹouvrage "Emigrer en quête de dignité. Tunisiens entre désillusions et espoirs" paru aux Presses universitaires Francois Rabelais."
---
Panorama de la société suisse 2020
Cette première édition du Panorama de la société suisse est consacrée aux thématiques de la migration, de l'intégration et de la participation.
Migration - Intégration - Participation
Migration - Integration - Partizipation
Office fédéral de la statistique / Université de Neuchâtel / Université de Fribourg
---
Évaluation du programme d'intégration des réfugiés à réinstaller en 2017-2019 (programme de réinstallation II)
Direction du projet : Michael Morlok (B,S,S.) et Denise Efionayi-Mäder (SFM)
Rapport final
---
SFM 75 : RUEDIN, Didier, EFIONAYI-MÄDER, Denise, ÜLLEN, Sanda, BILGER, Veronika, HOFMANN, Martin, 2020.
Corrélations entre migration, intégration et retour : analyse de la littérature sur mandat du SEM en réponse au postulat 16.3790 « Migration. Conséquences à long terme de l'intégration »
Wirkungszusammenhänge Migration, Integration und Rückkehr : eine Literaturanalyse im Auftrag des SEM in Erfüllung des Postulats 16.3790 «Migration. Langfristige Folgen der Integration» (rapport original)
---
The Borders of Equality Podcast - 16.05.2020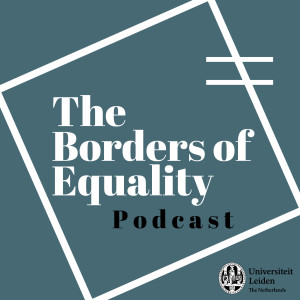 Since the beginning of the pandemic, countries around the world have adopted drastic measures to contain the spread of the coronavirus. International mobility has been severely disrupted and governments have imposed severe controls on who can enter their territory. In this episode, we discuss the consequences of the global pandemic for immigration and immigration control, and the inequalities that underpin it. Our guest Lorenzo Piccoli has been tracking restrictions on mobility since the beginning of the crisis. He is a scientific officer at the Swiss national centre for research on mobility "on the the move" at the University of Neuchatel in Switzerland and a researcher of GLOBALCIT at the European University Institute, Florence.
---
Annonce
CFM - Lancement du Programme « Nouveau Nous – culture, migration, participation »
A l'occasion de son 50ème anniversaire, la Commission fédérale des migrations CFM lance le Programme d'encouragement « Nouveau Nous ». Il combine les efforts existants en matière de politique culturelle et d'intégration et contribue à renforcer à long terme la cohésion sociale et la participation culturelle dans la société migratoire suisse. Les demandes de projets peuvent être soumises à partir du 1er juin 2020 sur le site internet de la CFM.